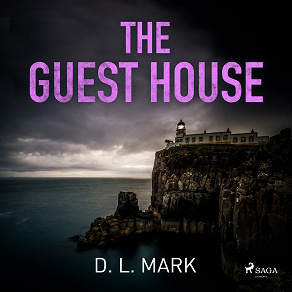 Isbn:
978-87-2828-662-3
Publisher:
Saga Egmont
Category:
Novels
Crime & Mystery
Accessible since:
November 2022
Narrator:
Laura Ferries
Length: 7 hours 10 minutes
---
The Guest House
How much would you pay to survive?

Mum-of-three Ronni Ashcroft had just pieced her life back together after her husband left. On a remote spur of the Scottish Highlands, she kept her successful guest house going and even met a new man, Bishop.

But it turned out that Bishop had secrets. He had shady connections and shadier plans to use the coastal town as a European gateway for drugs, guns – and something far worse. Now he's disappeared, and Ronnie wants answers.

Is he in trouble or simply ignoring her? Was she just his play-thing from the start? And, most importantly, is he dragging them both into something that neither of them will survive?

´The Guest House´ is perfect for fans of Alex Michaelides and Ruth Ware.

Praise for David Mark:

'Dark, compelling crime writing of the highest order' - Daily Mail

'Breathtaking' - Peter May

'Truly exhilarating and inventive. Mark is a wonderfully descriptive writer' - Peter James

David Mark spent more than fifteen years as a journalist, including seven years as a crime reporter with the Yorkshire Post. His writing is heavily influenced by the court cases he covered: the defeatist and jaded police officers; the competent and incompetent investigators; the inertia of the justice system and the sheer raw grief of those touched by savagery and tragedy.

He is the author of the Sunday Times bestselling ´DS McAvoy´ series, historical novels, and psychological suspense thrillers, also writing under the name D.M. Mark.
Listen to sample
---