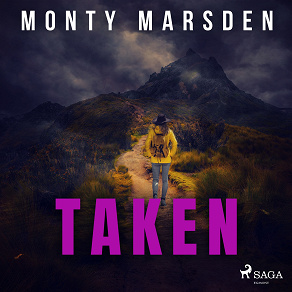 Isbn:
978-87-2828-596-1
Publisher:
Saga Egmont
Category:
Novels
Crime & Mystery
Accessible since:
November 2022
Narrator:
Leighton Pugh
Length: 10 hours 9 minutes
---
Taken
They say that third time's a charm...

It's been two years since mass murderer, Giacomo Riondino, disappeared after killing Greta Alfieri. Dr Claps, devastated and guilt-ridden by Greta's death, has been on a man-hunt for Riondino ever since.

Meanwhile, an American girl disappears on the 382nd step of the Cerro trail in Guayaquil, Ecuador. No one saw her disappear. Who took her? And how?

When the US authorities contact Claps, he is certain that it must be Riordino. But, unlike Riondino's other victims, the girl has disappeared into thin air... Will Claps solve the puzzle, or will he lose his mind in the process, blinded by his own obsession?

The third book in the series and a gripping thriller full of twists you won't see coming, ´Taken´ is perfect for fans of ITV's ´Manhunt´ or M. Night Shyamalan's ´Split´.

What people are saying about ´Taken´:

'A good novel with plenty of twists and turns that follows the others in the series.' - Reader review

'A most engaging tale with lots of twists. Good character development and consistency.' - Reader review

Monty Marsden, a Tuscan by birth, grew up in Milan, where he studied medicine and still works. He lives in the province of Bergamo with his wife and four children.
Listen to sample
---